Facts, Statistics, Data, Analysis and Reports
For Better Enterprise Decisions
Established in 1996, Spectrum Analysis Australia offers geodemographic modelling, analysis and reporting based on verifiable data and statistics for site selection, territory planning, marketing strategy, business forecasting and executive level decision-making for discerning clients across Australia and the world.
Franchising Council of Australia (FCA) Supplier of the Year 2021
At an online gala dinner event on Tuesday 26 October 2021, Spectrum Analysis Australia was announced the winner of the Franchise Council of Australia (FCA) Supplier of the Year.
This is a national award and we would like to acknowledge our hard-working and dedicated team of Geographic Information Systems Analysts, Chief Data Scientist and other professionals, our extensive range of valued clients in different industries and loyal partners. 
It was also wonderful to see several of our clients win awards including the overall winner of Australian Established Franchisor of the Year, Rapid Tune Automotive Services.
We have used Spectrum Analysis on three separate occasions to understand our enrolments and catchment areas, and we use this data in making informed, strategic decisions regarding the School's long term future, including major marketing decisions. Spectrum Analysis provides a service with which we are extremely happy, and Melinda and Peter have been able to meet all our information needs. They have also been able to present to key School Executive members, and School Council, when required. Having the latest data, both from our internal sources, and that provided by Spectrum Analysis, contributes greatly towards accomplishing success.
Just a note to thank you for the wonderful presentation you gave at our recent Franchise Conference. The feedback we have received from our franchisees to date has been excellent; they were very impressed with your knowledge and expertise of the mapping industry, and really enjoyed seeing the bigger world picture as part of your introduction. We are extremely grateful for the contribution you made to making our conference such a success
Great to see an organisation who can assist with strategic planning - used to have to do all this on my own.
Spectrum Analysis undertook a major project for us in New Zealand in 2011 and have been working with us ever since in analysing potential BurgerFuel locations to allow us to proceed with the site leasing decisions. They have also provided great shopping strip advice for our next foray into Australia. Peter Buckingham and Melinda Shepherd understand exactly what we require, and have made it so much easier to decide on new stores. Melinda acts extremely quickly to our requests, allowing us to commit quickly which can be an issue with Landlords in securing new stores.
We have found their analysis of population trends and advice on the school's capacity to increase its enrolment base to be very useful...In a very competitive market place it is important to ensure that the school is able to plan strategically, using the most accurate information and advice possible.
I have known Peter Buckingham for over 10 years and regard him as the foremost expert in the field of demographic analysis for franchise networks. We have enjoyed a commercial relationship for most of this time and I have always found Peter and his team to be highly conscientious and sensitive to the needs of their clients. Peter draws on his own extensive practical experience from his previous corporate roles in site selection, plus applies the latest analysis methods to highly complex data to make sense of markets to help franchisors and franchisees make sound decisions.
"Spectrum Analysis have serviced Specsavers for over four years. Before appointing Spectrum Analysis we attempted to find a supplier that could deliver tailored geo-mapping solutions to fit our business requirements, yet were underwhelmed with the services available in the Australian and New Zealand markets. Since appointing Spectrum Analysis we have gained vital intelligence across our retail and competitive landscape; they have given us the building blocks to create strategic marketing plans with accuracy, relevance and insight. The customer service Spectrum Analysis delivers is always of the highest standard and they always set out to achieve a solution that fits the business requirements"
Excellent insight into useful methods in territory and site selection.
The Spectrum Analysis team fully understood the brief and took the time to guide us through the initial proposal to really drill down to the specifics of what we wanted to achieve. Further to this personal service, they invested their time to get a proper understanding of our current successful franchise model to use as an important building block for our future planning process. The level of professionalism from the whole team with updates and briefings along the way leading up to the delivery of a comprehensive Market Analysis and associated Site Selection Forecasts has been second to none and has left us with no unanswered questions.
We have been using a combination of a GIS system and Mango Maps for our global expansion, and find this to be a cost effective system we can use, as we now operate in over 30 different countries worldwide with 900+ franchises. We can grant a territory we know meets our criteria, and can keep an up to date record and mapping as the new sites are opened. Highly recommended if you want to keep control of your worldwide expansion.
Spectrum Analysis gathers, analyses and presents general and geographic market information.
This information is used to assist executives in the planning and implementation of more effective, efficient and profitable decision-making.
Despite its potential, data in its raw form is often meaningless to decision-makers.
Analysis and communication of information plays a large role in providing the complete solution.
From supplying and analysing market information to building complete predictive models,
Spectrum Analysis has the resources to help you make informed and profitable decisions.
Check out what has been happening lately.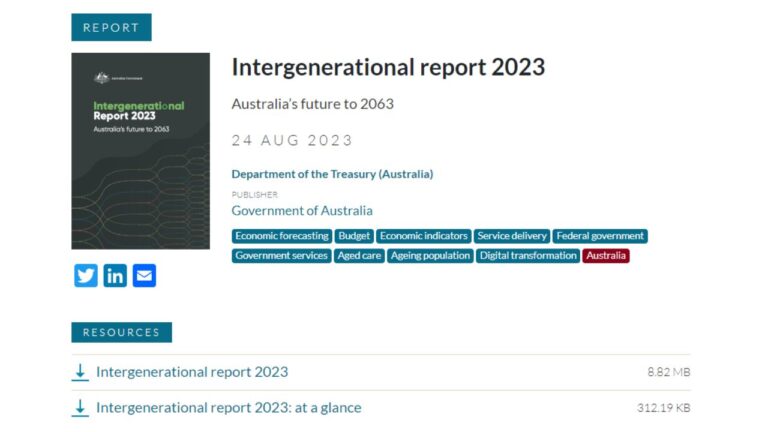 Intergenerational Report 2023 Summary By Peter Buckingham and Anubhav Tewari The Sixth Intergenerational Report was released on 24 August 2023 by our current treasurer Jim
Read More »
Our supporters and colleagues. Expanding your value.
Our Six Step Geodemographic Data Modelling, Analysis and Reporting Process
Once we understand your requirements, expectations and enterprise, we map your current customers, existing network or competitors to discover your target customers, territories or site locations.
With secure paid data sourced from various government agencies, we define the most relevant variables from the different data sets and develop tailored algorithms for your goals and objectives.
Our team of experts build initial hypotheses and logical assumptions to sync with the data and design demonstrations that can provide new information for your enterprise plans.
Through modelling or data assessment, we bring all the variables together to enable you to compare and contrast one area to another. This helps identify data-driven solutions for informed decision-making.
We personally demonstrate our calculations so that you can understand the value of the data, the accuracy of the modelling or data assessment and the reliability of the analysis. We also make any additional adjustments if necessary.
We deliver visualisations of the data in tailored online interactive maps, written reports, thematic maps, formal presentations and more. We are here to support you and your leadership team and ensure that our geodemographic data analysis process leads real results.